OPTION 1: 3D engrained shading, wood & stone combination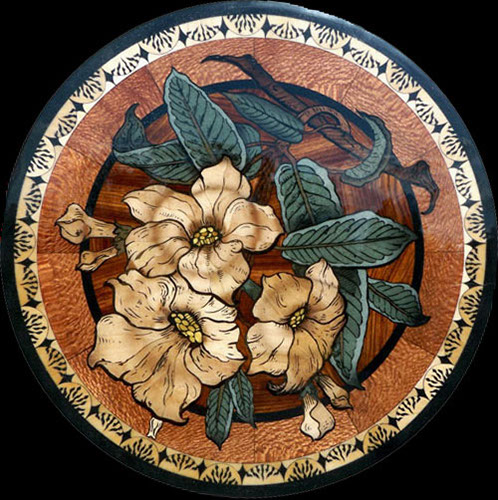 This design became a classic instantly. Our permenantly engrained shading technique truly makes the flowers look 3 dimensional.
Maple, lacewood, walnut, brazilian cherry, wenge, yellowheart, green and black cast stone.
#M-1201-3D
OPTION 2: with Line Carving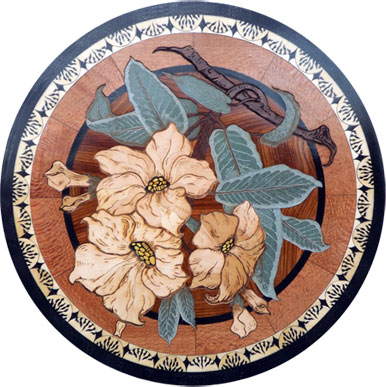 Inlays are highlighted with line carvings for greater definition. No 3D shading.
#M-1201-LC
OPTION 3: Standard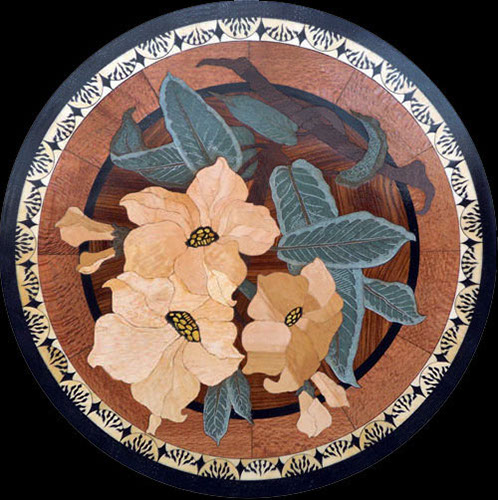 Standard inlay. No 3D shading, no definition line carving.
#M-1201-S