OPTION 1: Wood & Stone Combination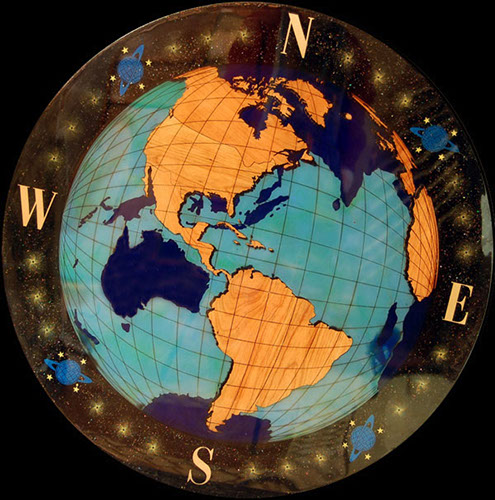 Fantasy Globe. Design depicts a globe as if it were see-through. On the front portion of the globe, continents are made out of wood. Continents on the other side of the globe are presented in dark blue, as if one were looking through the water/globe. Can be used as a floor medallion or table top. Fantastic in a beach house or a yacht.
#M-1202
OPTION 2: w/Topography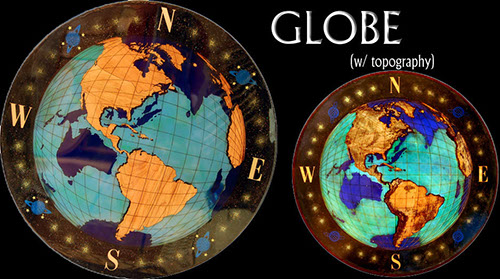 Engrained topography.
#M-1202-T
OPTION 3: All Wood Construction (Dyed)
OPTION 4: All Wood Construction (Natural)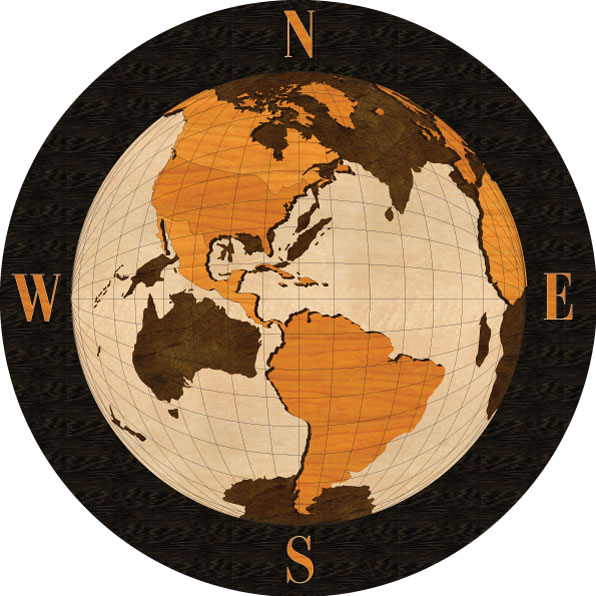 An all wood construction version of our "fantasy globe". Wenge, maple, cherry and walnut species were used to create design. The same stunning 3D look for a more wallet friendly price.
MORE PHOTOS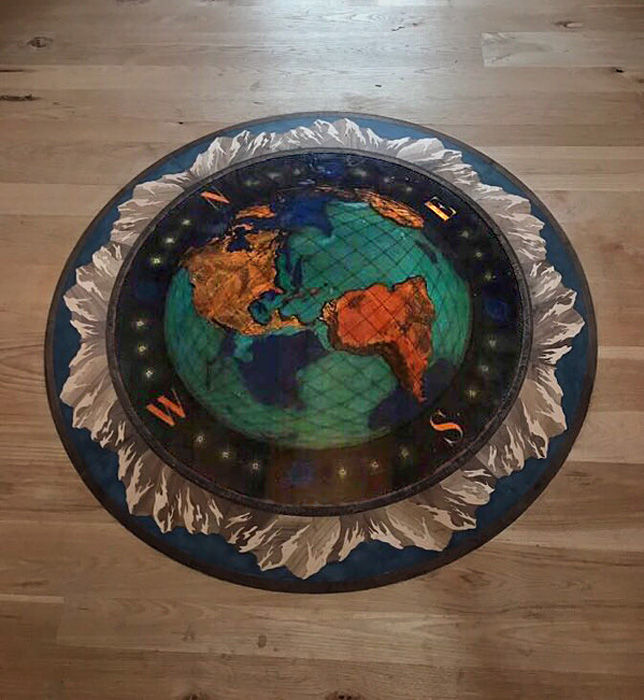 The "Fantasy Globe" with custom mountains border.